Enable or Disable the remote session when the local computer is locked. This method only applies when the remote computer runs the GateKeeper Remote application for access management. Please click here to learn more about the GateKeeper Remote App.
How to disable a remote session through the GateKeeper Hub
1. Navigate to your GateKeeper Hub instance using your GateKeeper Hub URL.
2. Click "Sign In"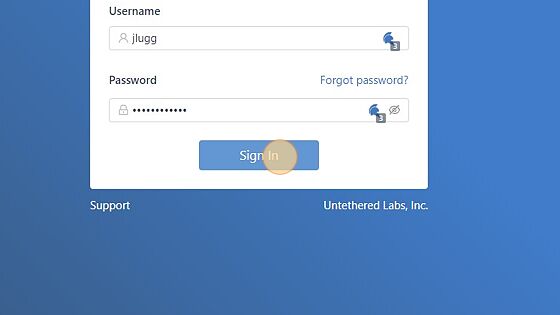 3. Click "Groups & Settings"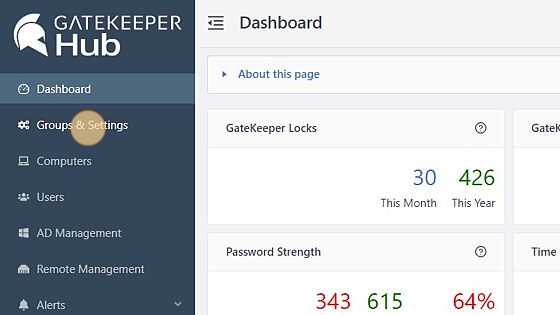 4. Choose a Group, then click the "Manage Settings" button.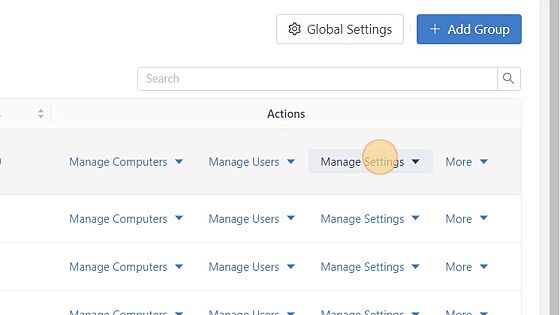 5. Click "Update Settings"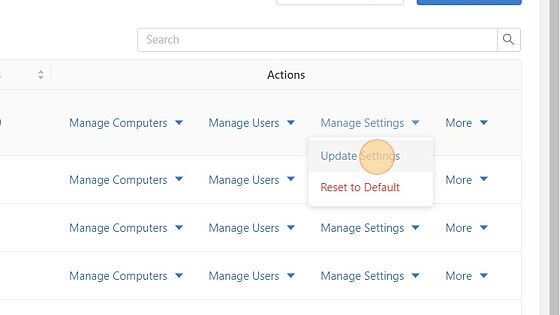 6. Under Lock Settings, scroll down until you see the "Disconnect Remote Session" setting, and select "Enable" from the dropdown menu.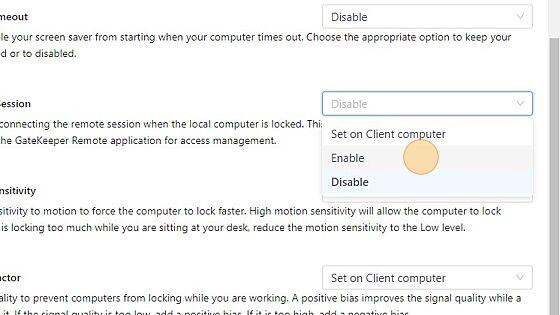 7. Click "Save Changes."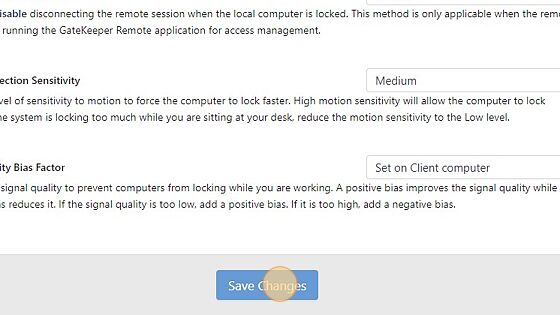 8. Click the "X" icon to close the side panel. Done!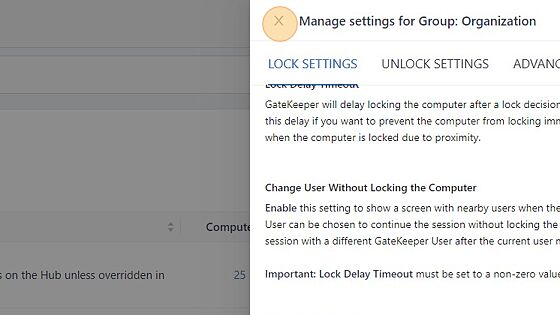 For any additional questions or concerns regarding proximity settings, computer locking, credential management, or compliance, please contact GateKeeper Enterprise support using the Support Ticket form on https://gkaccess.com/support/ or email support@gkaccess.com.
---------------------------------------