Why can't I install or update to v3.13.30?
Your computer or network settings may be preventing the installer from downloading required updates to use the Remote Management Utility; click here to learn more, built into the software. Not being able to install these updates properly is likely preventing the installation. Please use the steps below to skip installing the remote management utility. If the issues persist, please contact our support team at support@gkaccess.com.
Step 1: Please uninstall your current version of the GateKeeper Client app and follow the directions below.
1. Navigate to GateKeeper Portal -> click software -> click desktop client -> click download.
2. Click Next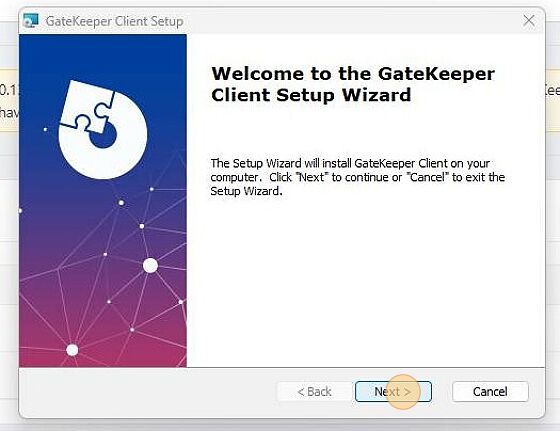 3. Click 'I accept the terms in the License Agreement' and click next.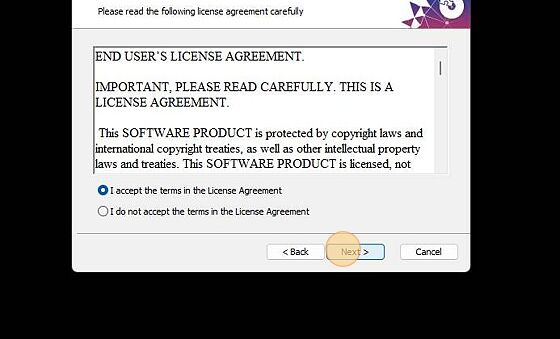 4. Click next.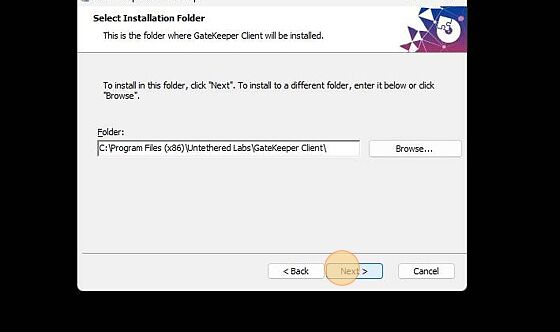 5. Make sure to enter the Hub URL or IP address, and API Key click validate -> Click Next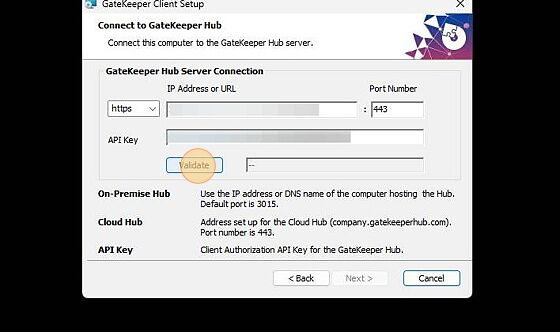 6. Make sure to check the box 'Include GateKeeper Authentication for Windows Security.'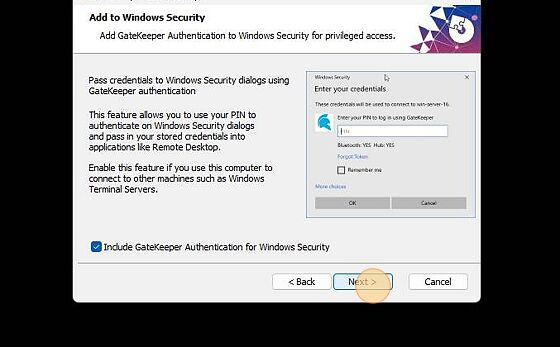 7. Uncheck the 'Install the GateKeeper Password Manager browser extension.'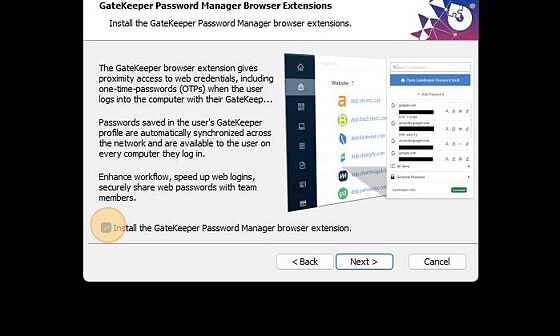 8. Click Next.
9. ★Uncheck Install Remote Management Agent.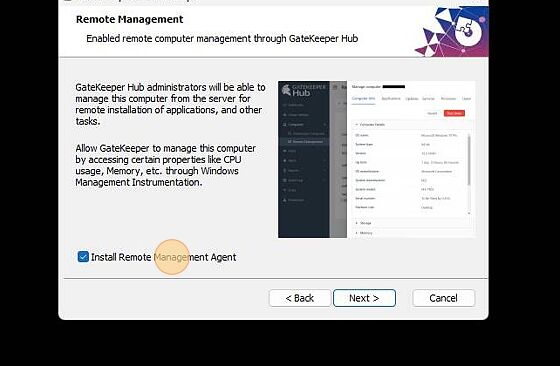 10. Click Next.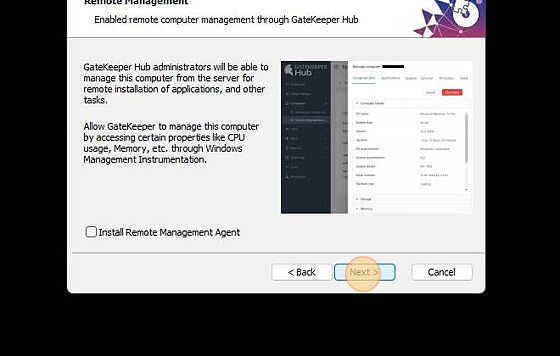 11. Make sure to check 'Use all available Bluetooth devices.'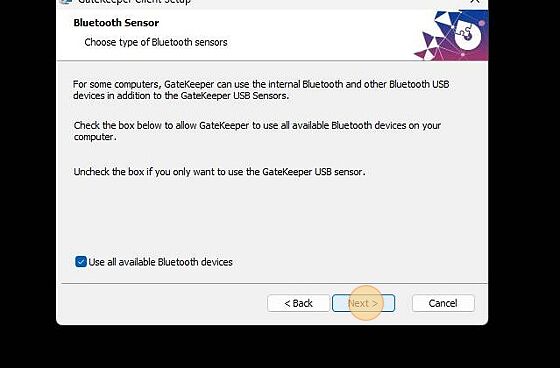 12. If you have a fingerprint reader, click yes and next.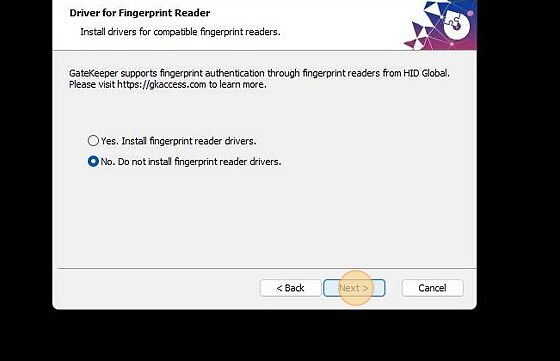 13. Click "Install."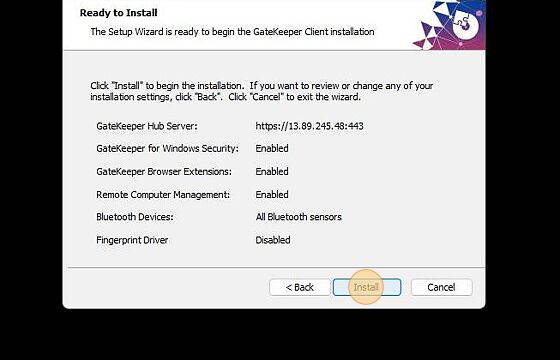 14. Click Ignore.
15. Click Finish.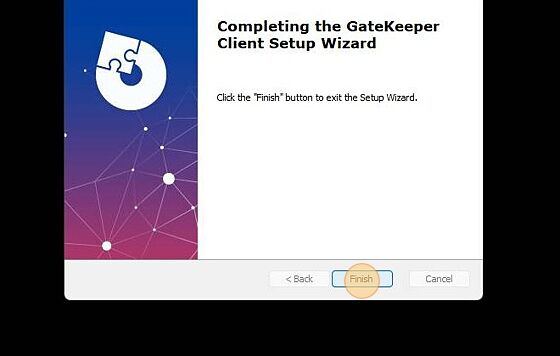 16. Enter your PIN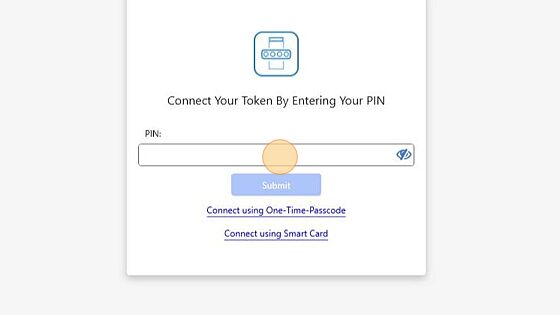 17. You are all set; you successfully updated GateKeeper Client App.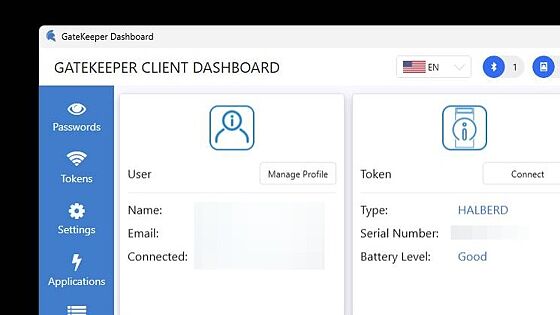 GateKeeper Client Slient Installation Instructions:


The GateKeeper Client desktop software for end-user computers can be deployed using a command line script, PowerShell, or any software deployment and RMM tools (ConnectWise, Group Policy, SCCM, etc.). Please click here to see the arguments that can be passed. The following script can be used to install the client and skip the remote utility installation: It requires the GateKepeer Client msi file to be on a shared drive accessible to each PC.
msiexec /i GateKeeper-Client-Win.msi /qn SERVER_ADDR=https://mycompany.gatekeeperhub.com:443 API_KEY="asfasdgfsfdasfksafdlaksflasdfas" UPLOAD_STATS=False ENABLE_WMI=False
For any additional questions or concerns regarding faster 2FA, proximity settings, computer locking, password management, or compliance, please contact GateKeeper Enterprise support using the Support Ticket form on https://gkaccess.com/support/ or email support@gkaccess.com.