Clients need to check that Bluetooth is enabled on the Hub server to ensure that the GateKeeper token can communicate with it. Bluetooth is a critical component for the GateKeeper system to function properly, and without it, the tokens won't be able to authenticate users. By ensuring that Bluetooth is enabled and properly configured, customers can guarantee that their GateKeeper system is secure and effective.
Checking Bluetooth through Hub
1. Navigate to "GateKeeper Hub".
2. Click the "Computers" tab on the left pane.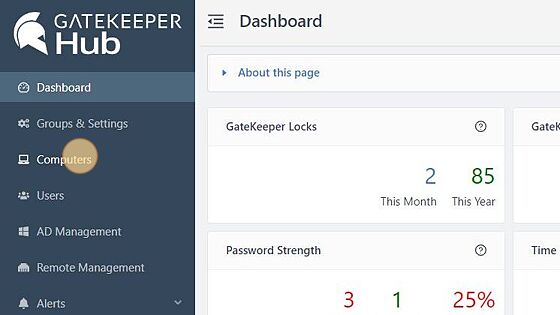 3. You will see the status that which computer use Internal Bluetooth and USB sensor.
Here is an example of "Yes" status.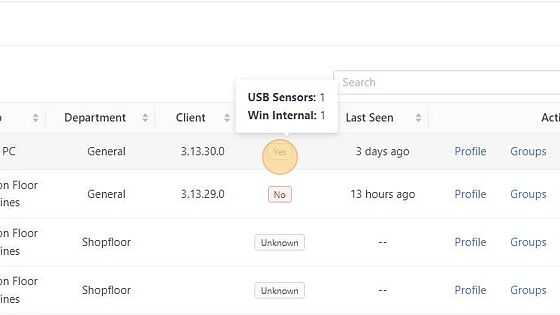 4. If the Bluetooth is NOT enabled, the status under the Bluetooth column will show "No".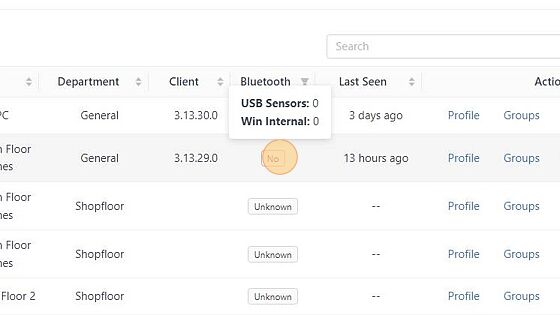 For any additional questions or concerns regarding faster 2FA, proximity settings, computer locking, password management, or compliance, please contact GateKeeper Enterprise support using the Support Ticket form on https://gkaccess.com/support/ or email support@gkaccess.com.