The Applications page contains links to download all the latest applications. Just check the version number of the current application installed on your system on the Computers page and if it's not the latest one, click on Download to update it.
Another option would be to go to www.gkaccess.com and navigate to the Support category and select the Changelog section.
You can view the latest version as well as the past versions of the GateKeeper applications here.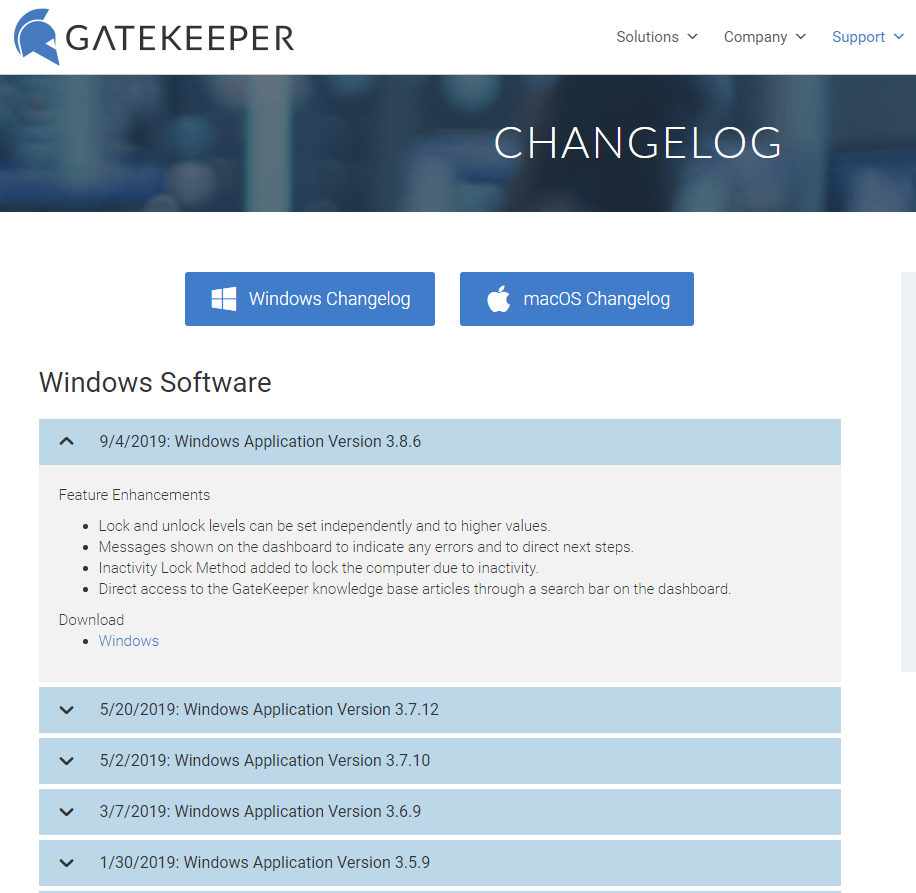 For any additional questions or concerns regarding proximity settings, computer locking, credential management, or compliance, please contact GateKeeper Enterprise support using the Support Ticket form on https://gkaccess.com/support/ or email support@gkaccess.com.
--------------------------------------------
Windows software versions for GK; last version of GateKeeper software; latest GateKeeper software download; where to download gatekeeper proximity software for windows login;