Administrators can set up an Alert to receive notifications of certain GateKeeper activity. All tracked activities are called Events (Admin Login, Non-GateKeeper Unlocks, Failed Logins, etc.). This allows for real-time tracking of login activity to help preventative security measures and active monitoring.
Each notification has three settings that can be customized:
Delivery Methods: Email, SMS, or a notification on the Hub.
Delivery Schedule: Immediately, Daily, Weekly, or Monthly.
Alert Recipients: You can select who receives these alerts. Only GateKeeper Hub administrators can receive alerts.

The Alerts page has two types of alerts: User and System.

System Alerts are pre-configured. When a new GateKeeper administrator is created, they are automatically added to this group and will receive notifications. Only the status and delivery options can be changed.

User Alerts are custom configured by your team. These type of notifications are triggered by user and computer Events.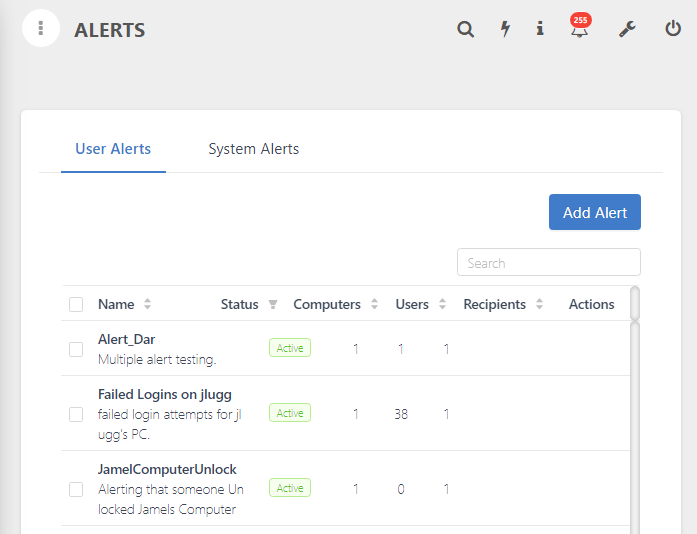 For any additional questions or concerns regarding proximity settings, computer locking, credential management, or compliance, please contact GateKeeper Enterprise support using the Support Ticket form on https://gkaccess.com/support/ or email support@gkaccess.com.