Desktop Application Password Management.
Users can now save passwords for their desktop applications in their GateKeeper profiles. These passwords will be available to them on the desktop application itself. Users can copy their usernames and passwords from this GateKeeper Desktop Application Passwords utility and pass them into the application. Users can now save passwords for any applications like VPN clients, EHR applications, etc..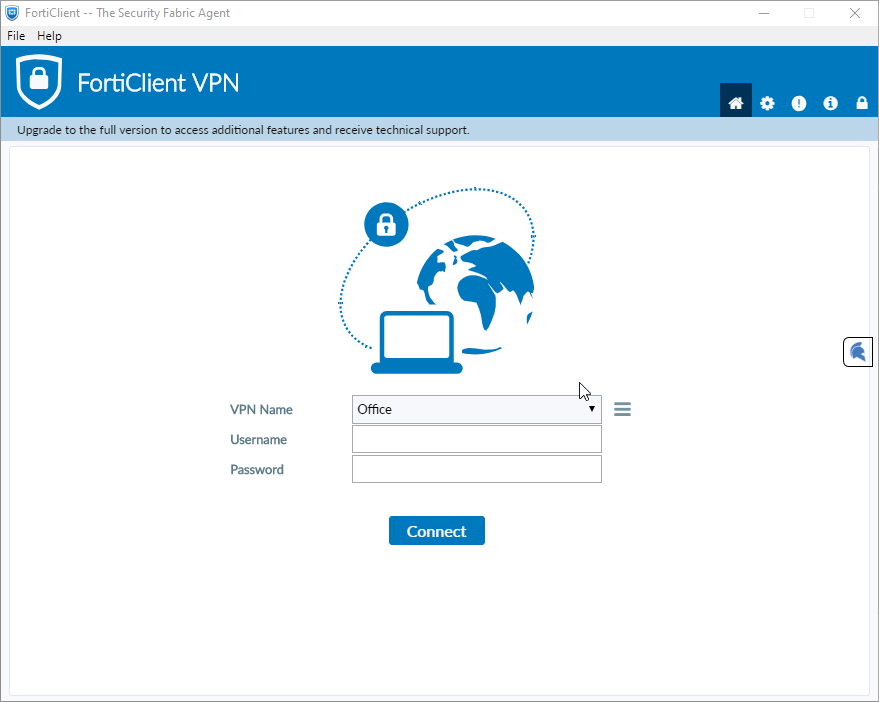 The GateKeeper Password Manager allows users to set up passwords for applications that can be retrieved during login. You can also choose the saved password and copy and paste it directly onto the login page for the application. The GateKeeper icon is available on any application (unless you order it not to).
For example, if you are using a software application, such as a VPN, launch the VPN application, then click on the GateKeeper icon and select your password.
1. On the right side of the window, hover over the GateKeeper icon.
2. The GateKeeper Password Manager will expand open a panel. Click the credential you want to login with.
3. Click Copy Username and then paste it into the username field in the application. Then click Copy Password and paste it into the password field and then log in.
For any additional questions or concerns regarding proximity settings, computer locking, credential management, or compliance, please contact GateKeeper Enterprise support using the Support Ticket form on https://gkaccess.com/support/ or email support@gkaccess.com.
-------------------------------
launch application automatically; auto-launch applications with program; software that opens programs; software that opens webpages; load websites at startup; load websites at login; load sites at log in; load websites when I log in; gatekeeper app launcher; automatic application launcher; launch applications at login with proximity; definition of what the 'application launcher' is; what's the application launcher?; what's the gatekeeper application launcher?; 'GateKeeper Application Launcher' option explained; what is the gatekeeper application launcher?; what is the application launcher?; what's the app launcher?; app launcher explained;