The GateKeeper Client API Key allows Hub administrators to auto-approve new GateKeeper-enabled computers rather than manually connecting to each new computer - this will save much time for admins. Use the ClientAPIKey while installing GateKeeper Client to auto-approve computers connecting to your GateKeeper Hub.
1. Log in to the GateKeeper Hub URL and click the "Administration" tab from the top right corner.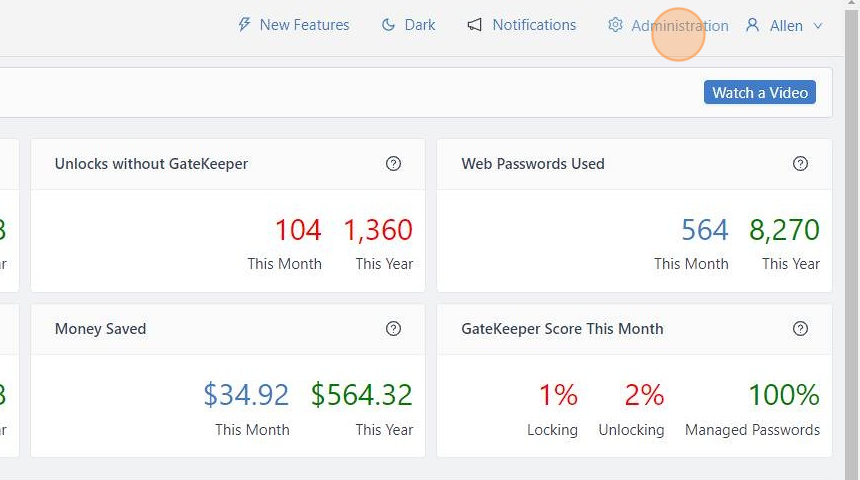 2. Go to the "API Keys" section under the Administration tab and click the "Hide" button to unhide your API Key.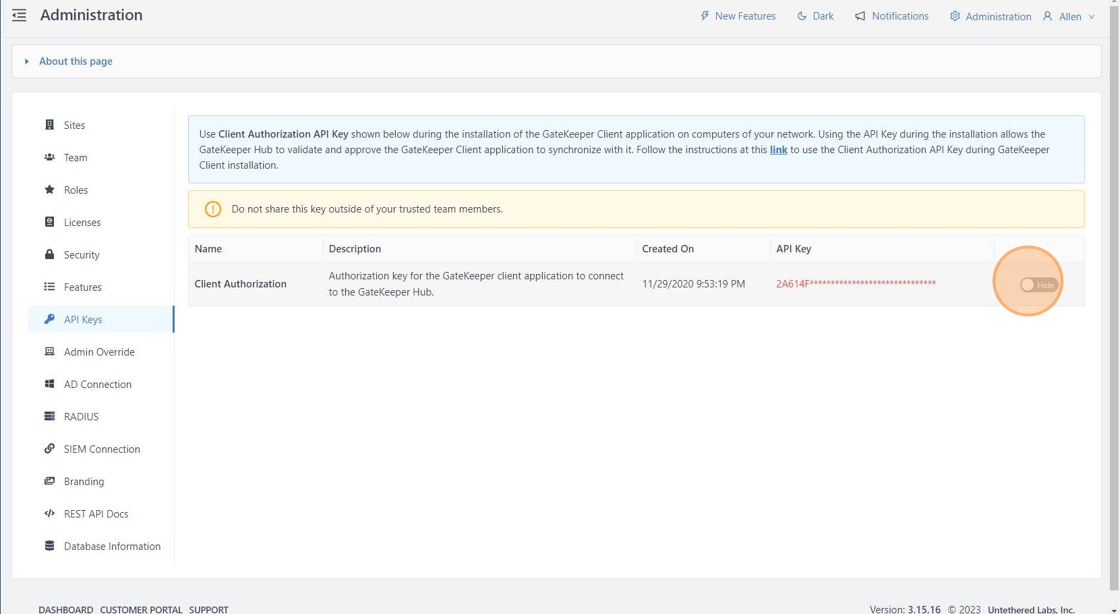 3. Enter your GateKeeper Hub's password.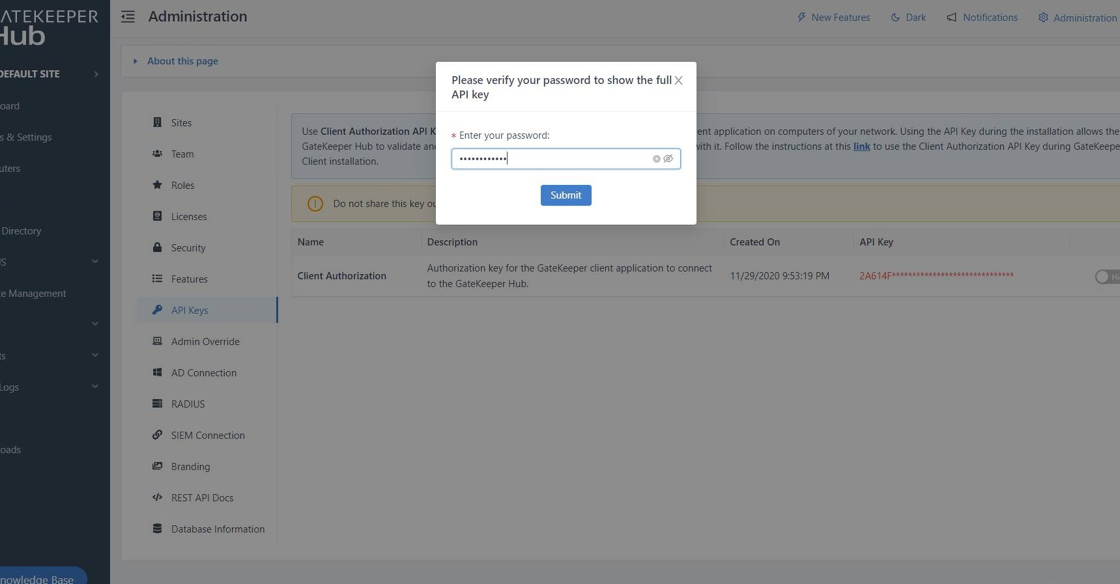 4. Click the "Copy" icon next to your API Key and insert the key during the client installation.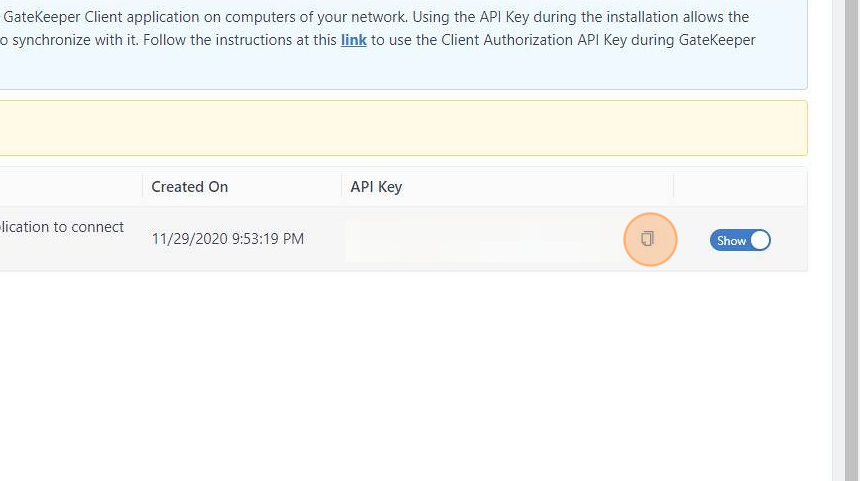 For any additional questions or concerns regarding proximity settings, computer locking, credential management, or compliance, please contact GateKeeper Enterprise support using the Support Ticket form on https://gkaccess.com/support/ or email support@gkaccess.com.
--------------------------------
how do i find my API key; how do i find my Hub API key; what is a API key; GateKeeper Client API Key; where do I find the API Key