The Downloads page in the GateKeeper Hub admin console contains the links to download all the latest GateKeeper software applications. Please see the steps below for help downloading the application, or click here to learn about the Downloads tab.
How to download the GateKeeper Enterprise Client app from the Hub
How to download the GateKeeper Enterprise Client Software
1. Navigate to your GateKeeper Hub instance by entering your GateKeeper Hub URL.
2. Click "Sign In".
3. Scroll down and click the "Downloads" tab.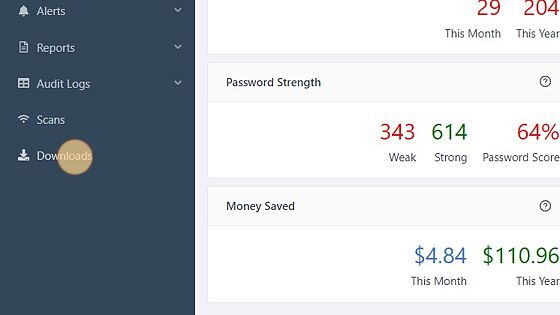 4. Next to the GateKeeper Windows Client app, click the "Download" button. Done!
For any additional questions or concerns regarding proximity settings, computer locking, credential management, or compliance, please contact GateKeeper Enterprise support using the Support Ticket form on https://gkaccess.com/support/ or email support@gkaccess.com.
---------------------------------------